What is the eCoin® treatment?
The eCoin® is a revolutionary neuromodulation device designed to address the challenges of Overactive Bladder (OAB). This coin-sized device is implanted under the skin near the ankle, where it sends gentle electrical impulses to the tibial nerve. These impulses help regulate bladder activity, providing relief from OAB symptoms without the need for daily medications or invasive surgeries.
---
Learn about eCoin® the revolutionary new treatment for OAB:
---
Who is a candidate for eCoin® treatment?
If you're struggling with Urge Urinary Incontinence (UUI), the eCoin® treatment might be the solution you've been seeking. Ideal candidates for the eCoin® include patients who have not found relief or have had adverse reactions to behavioral therapies or medications specifically for UUI. Additionally, those who haven't responded well to chronic OnabotulinumtoxinA bladder injections or PTNS clinic sessions might benefit from eCoin®. Even patients who have tried bladder pacemaker devices without success or have experienced intolerance might find the eCoin® to be a more suitable and effective treatment option.
Why choose Dr. Robbins for eCoin® treatment in Miami, Florida?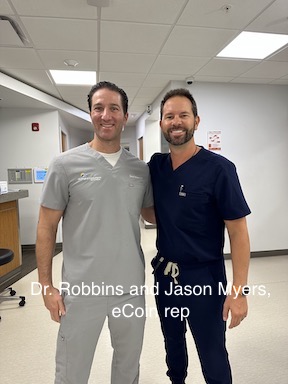 Dr. Robbins stands out as one of the only providers in South Florida who is fully trained and certified to offer the eCoin® treatment for OAB. His meticulous approach, combined with his unmatched expertise, ensures patients receive not only the best treatment but the comfort of knowing they're being cared for by a true specialist, right here in Miami.
How effective is the eCoin® treatment for OAB?
The eCoin® treatment boasts clinically proven results that stand testament to its efficacy. In a dedicated eCoin® study, a remarkable 89% of patients stated they would recommend eCoin® to their friends and family¹. Furthermore, 75% of the participants experienced a significant improvement, with at least a 50% reduction in their Urge Urinary Incontinence (UUI) episodes². Impressively, among these responders, 31% achieved complete dryness³, showcasing the transformative potential of the eCoin® treatment.
What sets eCoin® treatment apart?
eCoin® boasts several distinctive advantages:
Minimally invasive: The procedure sidesteps the complexities of traditional surgical treatments, leading to quicker recovery and minimized risks.

Customized care: The neuromodulation technology behind eCoin® can be tailored to suit individual requirements, guaranteeing each patient a unique and personalized treatment experience.

Durable relief: A plethora of patients have experienced sustained alleviation from OAB symptoms post the eCoin® treatment, making it a standout choice for long-term relief.

Want a deeper dive into the eCoin® technology?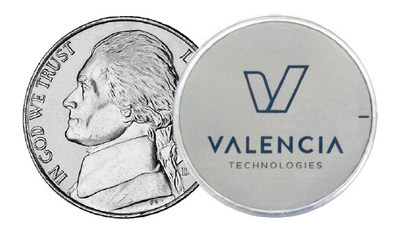 The eCoin® employs state-of-the-art neuromodulation technology. Once implanted, it sends controlled electrical pulses to the tibial nerve. These pulses modulate the nerve's activity, bringing balance and control back to the bladder. Furthermore, the device is powered by an integrated battery, ensuring consistent and long-lasting treatment without frequent interventions.

For those in Miami, Florida, seeking a progressive and potent solution for Overactive Bladder, Dr. David Robbins stands as the pinnacle of expertise and care. His proficiency with the eCoin® treatment promises not just relief but a journey toward a renewed, vibrant life.
---
Our Locations
Urological Consultants of Florida
12411 Biscayne Boulevard
North Miami, FL 33181

777 East 25th Steet, Suite # 420
Hialeah, Florida 33013

Phone: (305) 575-2771
Get Directions
---