Penile Shaft Girth Enlargement using Dermal Filler with
Dr. Robbins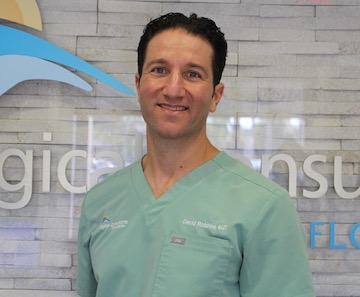 Many men suffer from low self-esteem due to the size and girth of their penis. This feeling of inadequacy can have detrimental effects on their relationship as well as their overall well-being. Although penile girth enhancement procedures are not as mainstream as female enhancement procedures, non-surgical penile girth enhancement using dermal fillers is gaining significant traction in the world of male cosmetic interventions resulting from excellent aesthetic outcomes and high patient satisfaction.
Who is a good candidate for a PhalloFILL® penile girth or shaft enlargement procedure?
Any man who is not currently satisfied with the appearance of his penis may be a candidate for a penile girth or shaft enhancement procedure with a few exceptions. The safest and most effective material to perform penile enhancement procedures is a Hyaluronic Acid injection using the PhalloFILL® proprietary injection technique. Any patient with a known hypersensitivity to dermal fillers or hyaluronic acid should avoid this procedure. Additionally, patients with active inflammatory conditions of the penis such as balanitis or the acute phase of Peyronie's disease should hold off on penile dermal filler procedures until their acute condition has been treated. Dr. Robbins can help you assess if you are a good candidate for a procedure during an initial consultation.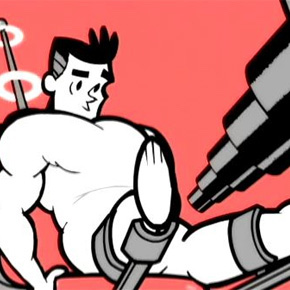 What does the PhalloFILL® penile girth shaft enlargement procedure entail?
The penile enlargement procedure is performed fully conscious in Dr. Robbins' office. There is no need for presurgical labs and testing as the procedure is performed using a combination of local and topical anesthesia resulting in minimal discomfort. The entire procedure can be performed in approximately 30 minutes or less. To perform the penile girth or shaft enlargement procedure, Dr. Robbins will anesthetize the penis and then inject hyaluronic acid dermal filler evenly under the skin resulting in a uniform distribution of the filler in a circumferential manner around the penile shaft. The proprietary PhalloFILL® injection technique and post-procedure care results in a virtually pain-free and reproducible aesthetic outcome. Hyaluronic acid produces an excellent natural elastic feel in both the flaccid and erect states.
What can I expect after the PhalloFILL® penile girth shaft enlargement procedure with
Dr. Robbins

?

After completing the PhalloFILL® procedure, Dr. Robbins will wrap the penis to promote an even distribution of the hyaluronic acid dermal filler. Men can return to normal activities the same day, but sexual activity must be held ideally for 1-2 weeks. Heavy lifting and exercise, baths, and swimming pools should be avoided for one week. Showering is permitted right away. It is not uncommon to experience mild swelling after the procedure initially. Results are noticeable immediately after the procedure.

*Be sure to request Dr. Robbins
What is the hyaluronic acid material that is used to perform the PhalloFILL® penile shaft girth enlargement?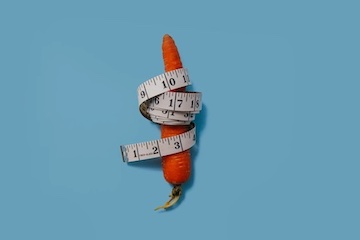 Hyaluronic acid is a naturally occurring substance already present in the skin that keeps the skin thick and hydrated. Hyaluronic acid fillers come in syringes and are soft jelly-like substances. The most commonly used and popular filler for penile shaft firth enlargement procedures is hyaluronic acid. It is widely considered to be the safest and most effective dermal filler. In the rare event that the filler needs to be removed, hyaluronic acid can be dissolved by injecting hyaluronidase with results in under 24 hours.
---
Dr. Robbins talks about the penile enlargement procedure:
---
Why choose
Dr. Robbins

for your PhalloFILL® penile shaft girth enlargement procedure?

Dr. Robbins is a board-certified urological surgeon specializing in surgical diseases of the male genital and urinary tract. After graduating with honors from NYU Medical School, Dr. Robbins completed a 6-year urological residency program at NYU as well. As a urological surgeon in practice since 2009, Dr. Robbins has performed countless penile surgical procedures including penile implant surgeries for erectile dysfunction and surgical procedures for Peyronie's disease. As a urological surgeon, Dr. Robbins is significantly more experienced with penile anatomy and penile surgery as compared to an internal medicine physician, dermatologist, or plastic surgeon that may be offering penile enhancement procedures. Dr. Robbins is fully trained and experienced in the art of performing penile enlargement procedures using dermal fillers.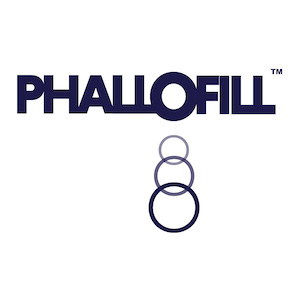 Why did I
(Dr. Robbins)

choose PhalloFILL® over other penile girth enhancement procedures?

As a highly skilled urologist with a specialization in penile surgery and reconstruction, including penile implant procedures, I am intimately familiar with the intricacies of the penile and scrotal anatomy. Consequently, surgical complexity is never a barrier for me when it comes to any enhancement procedure. In my quest to offer penile girth enhancement procedure, I initially considered permanent penile wraps surgically implanted in the OR via degloving of the penis and subsequent closure of the skin over the wrap. However, given the high risk of complications such as wound breakdown, scarring, and infection associated with this approach, I decided it was not for me after having treated some patients who developed complications following this procedure.

Subsequently, I explored penile injection procedures for girth enhancement. However, after treating several patients in my office with complications and disfigurement from permanent injectables, I ruled them out. For me, only hyaluronic acid (HA) fillers made sense as they provide a natural looking and aesthetic enhancement without the risk of long-term complications. HA fillers offer the added benefit that girth enhancement can be added and subtracted in areas where the physician and patient are not satisfied with the results.

*Be sure to request Dr. Robbins
In my search for the ideal solution for patients desiring penile enhancement, I discovered PhalloFILL®. More than just a brand, PhalloFILL® is a comprehensive network of qualified physicians, a proven and time-tested injection technique that ensures optimal outcomes, and a post-procedure standard that guarantees pleasing and reproducible results for patients. With the PhalloFILL® procedure, my patients can expect a
safe and effective enhancement procedure that delivers exceptional results and boosts confidence.
How long can a patient expect results to last after a PhalloFILL® procedure?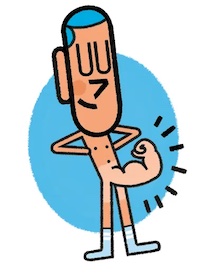 The duration or residence time for the dermal fillers depends on the brand used. The manufacture of the high-quality hyaluronic acid brand that Dr. Robbins uses is projected to last for 12 to 24 months. Of course, every patient and situation is unique, and the results and response duration can vary with each individual. Some individuals will notice a longer duration of volume enhancement even if they let the material completely dissolve. This may be due to microfibrosis around the hyaluronic acid filler particles. Similar to patients that benefit from facial filler procedures, penis enlargement patients with dermal fillers often
benefit from a small touch-up procedure every 12 to 18 months.
Current PhalloFILL® procedure pricing:
4 Unit Package - $2,800 ($700/Unit)




6 Unit Package - $3,900 ($650/Unit)


10 Unit package - $5,500 ($550/unit)


20 Unit Package - $9,900 ($495/Unit)
---
Request A Consultation or More Information About PhalloFILL® Penile Enlargement with
Dr. Robbins

!

Text 877-936-0189 for more information on PhalloFILL® Girth Enhancement, or Call 305-672-4222 and speak with Julio or Lynn
---
Our Location