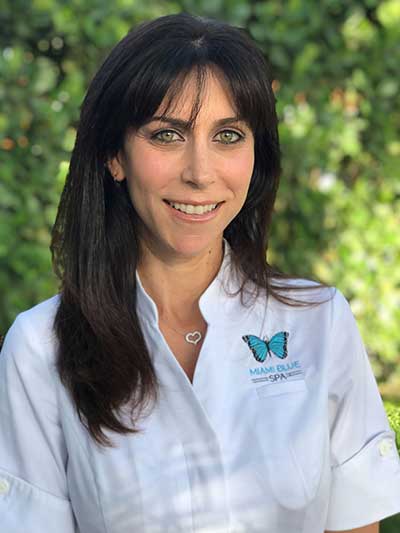 Miami Blue Spa, located in North Miami, offers facials by the owner Lisa Robbins, a licensed Esthetician. Miami Blue Spa can be found inside of the office building of Urological Consultants of Florida in Suite 3. Lisa Robbins at Miami Blue Spa offers luxury facials that meticulously address your individual skin care needs while simultaneously providing a peaceful and relaxing experience. Lisa Robbins provides a facial that is tailored to your goals and specific concerns. Our signature Miami Blue Facial offers steam, a deep double cleanse, resurfacing, extractions, a masque, and concludes with dermal layering. Dermal layering includes serums, toning, moisturizing, and sun protection. Additionally, relaxation is essential during the Miami Blue Facial. Every facial includes a very thorough face, neck, and shoulder massage followed by steam towels to allow each client to achieve maximum peace and tranquility. Miami Blue Spa also offers teen facials, anti-aging facials as well as add-on eye and hand treatments. Please visit the Miami Blue Spa website at www.miamibluespa.com for additional information and details.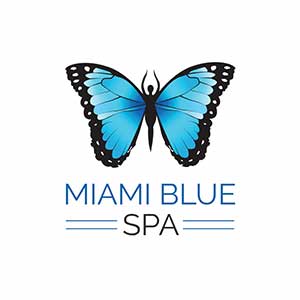 Lisa Robbins takes pride in delivering a personal and one on one experience for each and every client. It is important to her that you leave your facial feeling both fully rejuvenated and satisfied that your skincare goals have been achieved. At Miami Blue Spa, you will experience a private consultation about your skincare goals and concerns to develop a personalized facial treatment plan. Lisa Robbins at Miami Blue Spa wants all her clients to feel that they are well cared for and treated with courtesy and respect. As opposed to a commercial spa where the experience may be less personal, Miami Blue Spa is unique in that Lisa is easily reachable should you want to contact her regarding product recommendations, general questions as well as skincare concerns.
Please contact Lisa Robbins at 305-775-3214 to make an appointment or visit the Miami Blue Spa website at www.miamibluespa.com for additional information.