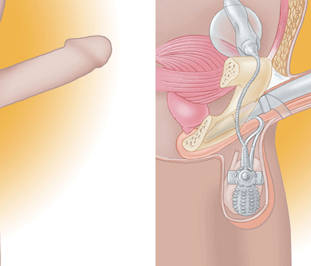 Revolutionize Your Sexual Health at the Miami Erectile Dysfunction Clinic!
Prepare for a groundbreaking experience in the heart of Miami with renowned urologists, Dr. David Robbins and Dr. Amery Wirtshafter. Our clinic is a beacon of hope for men battling erectile dysfunction, offering cutting-edge medical and surgical treatments that will transform your life. With their unrivaled expertise, Dr. Robbins and Dr. Wirtshafter have earned their status as leaders in the field, specializing in even the most complex cases, including Peyronie's disease management and the revolutionary inflatable penile prosthesis (penile implant).
Get Ready for a New You!
At our pioneering clinic, we embrace the belief that when it comes to surgical options for erectile dysfunction, the key to success lies in the hands of an experienced surgeon. Dr. Robbins and Dr. Wirtshafter are the masters of penile implant surgery, ensuring you achieve not only optimal functionality but also impeccable cosmetic results. Their extensive experience and reputation throughout Florida make them the go-to experts for the treatment of erectile dysfunction and penile implant surgery.

Discover the World of Possibilities!
Are you ready to unveil the mysteries behind erectile dysfunction? Let us guide you through the journey. Erectile dysfunction, also known as male impotence, affects millions of men worldwide, and the good news is that nearly every man with this condition can find help. Start by opening up to our dedicated team of experts who will conduct a comprehensive physical exam, leaving no stone unturned. We'll delve into your vascular system, nervous system, thyroid, prostate, and genitals to get to the root of the issue.
---
What is Erectile Dysfunction?
Erectile dysfunction, or male impotence, is the inability to get or keep an erection to have successful intercourse. Approximately 94 million men worldwide suffer from erectile dysfunction and, most importantly, nearly every man who has the condition can be helped.
Talking with your doctor is the first step in getting the proper treatment for erectile dysfunction. The treatment process begins with a physical exam that can include examination of your vascular system, nervous system, thyroid, prostate, and genitals.
---
Welcome to the Shockwave Therapy for Erectile dysfunction Revolution!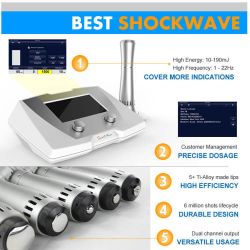 Introducing shockwave therapy for erectile dysfunction—a groundbreaking treatment that will reignite your virility! Unlike traditional approaches such as oral medications, injection therapy, vacuum devices, or penile implants, our shockwave therapy aims to restore natural erectile function. By improving penile blood flow through low-intensity pulsatile sound waves, we trigger a cellular reaction leading to neovascularization. Experience the thrill of increased blood flow, improved erectile function, and heightened sexual satisfaction—all made possible by our Miami urologist and ED specialist, Dr. David Robbins.
Miami urologist and ED specialist David Robbins, MD is one of the pioneering urologists in Miami, Fort Lauderdale, and South Florida offering shock wave therapy for ED. Click below in English or Spanish to learn more about this cutting-edge therapy for erectile dysfunction.
---
Experience the Marvel of the Minimally Invasive Penile Implant!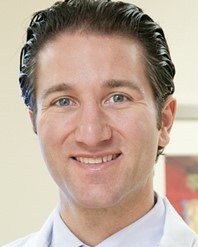 Unleash the power of a minimally invasive penile implant procedure, exclusively offered by Dr. David Robbins. Our revolutionary technique involves a single, concealed 2 cm incision just above the penis, ensuring minimal post-operative discomfort and swelling. Say goodbye to lengthy recoveries! With our advanced infrapubic approach, you'll be back in action in no time, regaining both your sexual activity and your confidence.
Dr. Robbins is one of only a small group of penile implant surgeons with expertise is this minimally invasive penile implant technique.
---
Unveiling the future: Inflatable Penile Prosthesis Surgery
For those seeking the ultimate solution to refractory erectile dysfunction, look no further than the penile prosthesis surgery—a true game-changer! Our 3-piece penile prosthesis, expertly placed by Dr. Robbins and Dr. Wirtshafter, offers a natural-appearing erection with enhanced flaccidity when deactivated. Custom-fitted to each patient, this discreet implant provides both length and girth expansion, ensuring you feel your best both inside and outside the bedroom. Don't let Peyronie's disease and erectile dysfunction hold you back; our penile implant offers simultaneous correction of Peyronie's disease curvature and exceptional erectile function.
Make an Informed Choice: Consider various factors such as concomitant medical conditions, lifestyle, personal preferences, and cost when selecting the appropriate implant. As with any surgery, there are associated risks like pain, infection, and complications. However, rest assured that Miami urologists Dr. David Robbins and Dr. Amery Wirtshafter have extensive experience in penile prosthesis surgery, even in complex cases. They have successfully helped numerous patients regain their sexual function and confidence. Trust in their expertise and embark on a transformative journey toward a revitalized and fulfilling life.
---
Penile Injection Therapy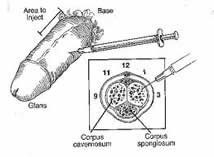 Penile injection therapy is the most effective non-surgical method for the treatment of erectile dysfunction. Penile injection therapy for erectile dysfunction is used as a second-line therapy when oral medications have failed. Typically, in the office, we prescribe a potent three-drug combination injection consisting of phentolamine, alprostadil, and papaverine. The injection is placed by the patient or his partner in the lateral aspect of the penis towards the base and under optimal conditions results in an automatic erection within 3-5 minutes. The medication works by causing relaxation of the smooth muscle in the blood vessels of the penis thereby allowing increased blood flow and subsequently an erection. There is an increased risk with penile injection therapy for priapism (a sustained erection lasting longer than 4 hours) and therefore dosing for penile injection therapy must be titrated carefully by a urologist.
---
Psychogenic Erectile Dysfunction
Psychogenic erectile dysfunction is when ED is caused by emotional rather than physical factors. Anxiety, depression, and stress can both cause by themselves and contribute to erectile dysfunction. Although psychological counseling may be helpful, psychogenic ED can often be resolved with stress management and supportive care. Temporary treatment with oral medications is often very helpful as well.
---
Lifestyle Changes
When considering lifestyle changes as an approach to correct erectile dysfunction, consideration of habits that may be contribute to the condition needs to be addressed. These include:
Decreasing or limiting the consumption of alcohol
Dietary changes to reduce the intake of fat and cholesterol
Eliminating the use of tobacco and substance abuse
Losing weight
Exercising regularly
---
Medication Changes
A physician's review of the medications you are presently taking may result in changes to them especially if they are known to cause erectile dysfunction.
---
Drug Therapy
Non-invasive treatments that include the use of oral medications such as Viagra, Cialis, and Levitra are all proven to improve blood flow to the penis by working directly on the blood vessels. They allow the arteries to expand to produce an erection. Note that while widely available today, they do not work for 20 to 30 percent of men.
---
Appliances
Vacuum pump therapy may be prescribed as a non-invasive alternative. The pump device is placed over the penis and a vacuum is created mechanically enhancing the flow of blood into the penis. A rubber ring placed at the base of the penis helps to maintain the blood maintaining the erection. These cannot be prescribed for patients with bleeding disorders, are on anti-coagulants, or those with sickle cell anemia.
---
Intraurethral Pellets for Erectile Dysfunction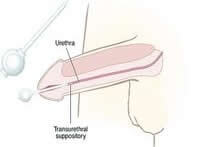 The patient inserts a small dose of medication directly into the urethral opening at the end of the penis where the medication becomes absorbed into the erectile tissue. This causes the blood vessels to relax so that the penis fills with blood and becomes erect. Possible side effects of intraurethral pellets include priapism (a sustained erection lasting longer than 4 hours) and burning discomfort in the urethra from the pellet.
At Urological Consultants of Florida, Miami Urologists David Robbins MD and Amery Wirtshafter MD understand that erectile dysfunction is a significant issue that can immensely impact a man's ego and esteem. We routinely screen our patients regarding the issue of impotence and erectile dysfunction. Each affected patient is assessed using the latest diagnostic technologies which may include color flow doppler imaging and subsequently an individualized treatment algorithm is developed that best suits each patient's needs and goals.
---
What Causes an Erection to Occur?
Natural erections are neurovascular events that involve both the nervous system and the vascular system. The nervous system involves nerves and the vascular system involves veins and arteries. The erectile process begins with either tactile or mental stimulation. Tactile stimulation or arousal involves physical sexual stimulation with a partner or masturbation. Mental stimulation involves either mental sexual fantasies or visual arousal such as watching pornography. Sexual stimulation causes an increase in the release of Nitric Oxide (NO) within the corpus cavernosum (the penile erectile capsule). Nitric Oxide then stimulates the production of cGMP a chemical messenger that acts directly on the smooth muscle around the blood vessels in the penile corpora cavernosum resulting in blood vessel dilation and an increase in blood flow and expansion of the penis.
As the penis expands during an erection, it causes increased pressure on the fibrous capsule of the penile corpora cavernosum known as the tunica albuginea. The bridging veins that exit the tunica albuginea get compressed and this decreases the outflow of blood from the penis resulting in a rigid erection. When sexual stimulation decreases, a chemical messenger called phosphodiesterase 5 (PDE5) causes a breakdown of cGMP into GMP and thereby decreases blood flow into the penis. This process results in detumescence-- a loss of the erection. A breakdown in any of the above-described processes or medication to enhance the process has a direct effect on a patient's erectile capabilities and can either impair the erection (erectile dysfunction) or improve erections.
At Urological Consultants of Florida in Miami, we specialize in all available options to diagnose and treat erectile dysfunction. As board-certified urologists, we are uniquely qualified to treat both surgical and medical causes of erectile dysfunction as well as low libido and hypogonadism. Please be aware that most men's clinics and erectile dysfunction centers are not staffed with urological specialists who are uniquely qualified to diagnose and treat erectile dysfunction.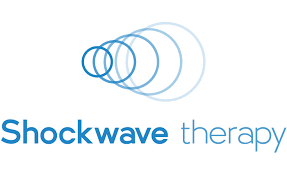 Request Your Appointment Today!
---
Request Your Consultation Today!
To request your consultation, please call (305) 575-2771 or contact us online today!
---
Our Locations
Urological Consultants of Florida
12411 Biscayne Boulevard
North Miami, FL 33181

777 East 25th Steet, Suite # 420
Hialeah, Florida 33013

Phone: (305) 575-2771
Get Directions
---