Shockwave Therapy for ED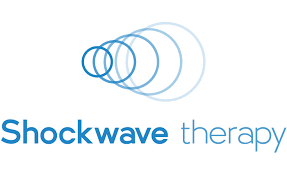 If you are among one of the millions of men suffering from erectile dysfunction, then you may be a candidate for a novel new minimally invasive therapy called Low-Intensity Extracorporeal Shock Wave Therapy (Li-ESWT) that is offered now at our North Miami office.
Erectile dysfunction is not only a source of embarrassment for men, but it can lead to clinical depression, a decrease in quality of life, and or loss of meaningful significant relationships. Many men initially turn to oral medications for erectile dysfunction such as Viagra, Levitra, or Cialis. While these medications may initially work for some patients, they can be incredibly expensive, they are sometimes not available on-demand and most importantly, they do not address the actual cause of erectile dysfunction—an impairment in blood flow.
As men advance in age, the small blood vessels that fill the penis begin to contract and weaken. They may fill with a plaque in a comparable manner to vascular disease of the heart that causes heart attacks. With less blood flow to the penis, it becomes more difficult to fill the penile corporal capsules during stimulation leading to erectile dysfunction. Decreased blood flow may additionally result in decreased sensitivity, impaired orgasm, and increased refractory periods.
Fortunately, contemporary research is increasingly demonstrating the efficacy of Low-Intensity Extracorporeal Shock Wave Therapy in the treatment of erectile dysfunction. Unlikely oral medications or injection therapies, Low-Intensity Extracorporeal Shock Wave Therapy addresses the root cause of ED—blood flow. Shock wave therapy targets erectile dysfunction at its source with the goal of improving blood flow to the penis so that men could regain their natural ability to achieve erections spontaneously or restore erectile rigidity for those with less severe erectile dysfunction.
David Robbins, MD is a board-certified urologist in Miami and a regional expert in the treatment of ED. For many years now, Dr. Robbins has been the leader in offering Shock Wave Therapy as an option for erectile dysfunction treatment. Dr. Robbins is proud to offer patients with ED this new and cutting-edge office-based treatment option.
What is Low-Intensity Extracorporeal Shock Wave Therapy (Li-ESWT)?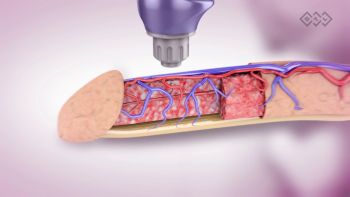 Shock wave therapy was initially introduced to the field of medicine in the 1980s as a means for treating kidney stones and it is still used today. Since that time, shock wave treatment has been used for its regenerative properties with success in the treatment of a multitude of medical conditions including tendonitis, plantar fasciitis, fat reduction, wrist pain, shoulder pain, epicondylitis, non-healing wounds, and more.
The shock wave is an acoustic wave that carries energy through a medium in a noninvasive manner. When Li-ESWT is used on an organ it delivers energy via its acoustic wave to that tissue resulting in a cascade of biological reactions including the release of growth factors resulting in neovascularization i.e. growth and improvement in blood supply.
Many contemporary prospective studies in reputable medical journals have shown improvement in the International Index of Erectile Function (IIEF) and Erection Hardness Score (EHS) resulting from Li-ESWT.
Does Low-Intensity Extracorporeal Shock Wave Therapy (Li-ESWT) allow me to stop taking oral medications or injections?
Li-ESWT does not include the use of any oral medications or injections. It is important to know that Li-ESWT induces a local reaction on the penile corporal tissue resulting in neovascularization and does not cause any systemic side effects such as headache, congestion, blurry vision, and back pain that may be associated with oral medications.
Injection therapy can cause penile pain, increased heart rate, drop in blood pressure, and can even cause priapism. Priapism is a feared consequence of injection therapy for erectile dysfunction characterized by a prolonged and painful erection forcing patients to go to the emergency room for a traumatic penile drainage procedure.
Li-ESWT is unique amongst other treatments in that it has the potential to restore natural erectile function and possibly deliver a cure. Low-Intensity Extracorporeal Shock Wave Therapy is delivered directly in the urology office without the need for anesthesia or sedation. It is pain-free and noticeable results may be seen within 2 weeks of initiating therapy.
Describe the procedure for Low-Intensity Extracorporeal Shock Wave Therapy for Erectile Dysfunction
Patients are encouraged to arrive at the North Miami office 20 minutes prior to their scheduled procedure. They may choose to put a numbing cream on that can be prescribed in advance although in most patients this is not necessary because discomfort during the procedure is minimal.
During the procedure, a small hand-held probe is used to deliver 300 to 500 low intensity (energy intensity of 0.09 mJ/mm2) shocks to several locations along the penile shaft and crura.
The protocol consists of 2 treatments per week for 3 weeks. There is minimal to no discomfort following the procedure and each session should be completed in under one-half hour.
In one study evaluating improvement in ED after penile shockwave, up to 75% of patients noted functional improvement after 1 month of treatment 7.
Why choose Urological Consultants of Florida for Low-Intensity Extracorporeal Shock Wave Therapy for Erectile Dysfunction?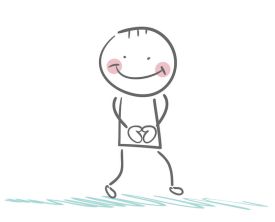 Low-Intensity Extracorporeal Shock Wave Therapy (Li-ESWT) for erectile dysfunction is offered by many men's clinics in the Miami and Fort Lauderdale Florida areas; however, there are few if any additional urology offices in the Miami and Fort Lauderdale region staffed by board-certified urologists offering Low-Intensity Shock Wave Therapy (Li-ESWT) for erectile dysfunction.
Urologists are the only medical doctors that specialize in the medical and surgical management of erectile dysfunction. For that reason, it is highly recommended that a board-certified urologist such as David Robbins, MD at Urological Consultants of Florida manage your erectile dysfunction treatment should you choose to proceed with Li-ESWT.
Furthermore, although shockwave therapy for ED is a novel and promising new therapy, there are some patients that will not respond such as those with severe organic ED from diabetes or peripheral vascular disease. As a urologist, Dr. Robbins can then assist his erectile dysfunction patients with additional treatment options including oral medications, vacuum erectile devices, injection therapy, and even penile implant surgery if indicated and desired by the patient. A non-urologist at a men's health clinic is not trained in the medical and surgical aspects of erectile dysfunction and cannot offer all of the treatment options available for ED.
Is Low-Intensity Extracorporeal Shock Wave Therapy FDA approved?
Although Low-Intensity Extracorporeal Shock Wave Therapy (Li-ESWT) is used commonly in other countries as a viable option for the restoration of erectile dysfunction, it is not yet FDA approved for this purpose in the United States of America. Given the plethora of notable scientific studies demonstrating improvement in erectile function with Li-ESWT as well as the growing demand for this treatment option, there is mounting hope that FDA approval will come soon.
Scientific journals with articles highlighting the benefits of Li-ESWT for ED: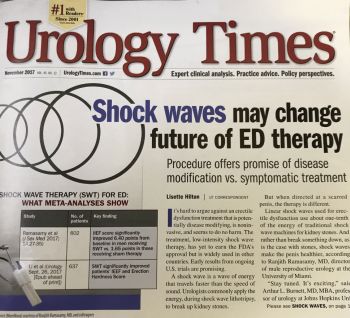 ---
Request Your Consultation Today!
To request your consultation, please call (305) 575-2771 or contact us online today!
---
Our Locations
Urological Consultants of Florida
12411 Biscayne Boulevard
North Miami, FL 33181

777 East 25th Steet, Suite # 420
Hialeah, Florida 33013

Phone: (305) 575-2771
Get Directions
---
Additional Reading In This Section: